HONEY MUSTARD CHICKEN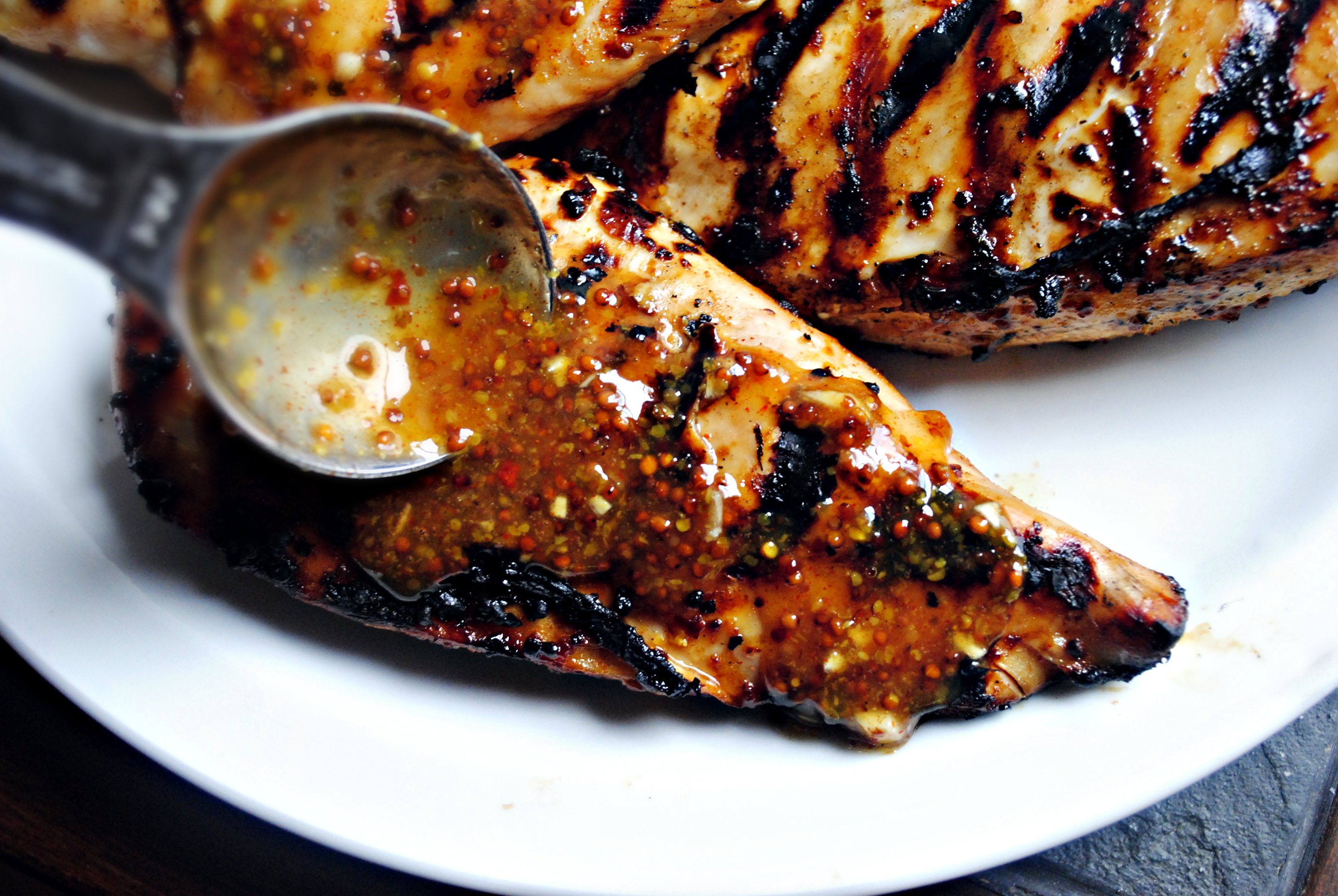 Ingredients
About 600gm skinless, boneless chicken – cut into strips (or chicken tenders)
1/3 cup (115gms) honey
2 Tablespoons whole grain mustard
1/3 cup (80gms) white vinegar (or cider vinegar, or white wine vinegar)
2 tablespoons soy sauce
Method
Mix marinade ingredients into plastic or glass
container large enough to hold the chicken.

Place chicken in marinade for up to 2 hours.

Heat pan to medium and remove chicken from
marinade, reserving what's left to make a sauce.

Cook chicken on smooth side until golden, turn
and cook or other side until cooked through.

Can be cooked in a griddle pan or on the bbq.

If getting too brown finish in the oven at 180C.
(All that sugar can burn if the pan is too hot.)

Heat remaining marinade until boiling for
2 minutes and use as a sauce.

Serve with mashed potatoes and kumara
and green beans.
---